What can you achieve with additive manufacturing & 3D printing?
What kind of opportunities does 3D printing create for small and medium-sized enterprises?
How can additive manufacturing improve business processes and increase profits?
How can research institutes and education institutions benefit from 3D printing?
Learn about the many applications of additive manufacturing from an independent consulting team.
Workshops
Consulting
3D printing will be the key technology to compete in tomorrow's markets
The digital production of goods is the solution to increasingly complex requirements for prototyping, production and logistics. Additive manufacturing or 3D printing enables on-site production, transportation of data instead of physical goods and products individually tailored to customer requirements. dreiConsulting is able to advice you on the enormous potential  of 3D printing from prototyping to the production of customised parts to additive mass production.
Benefits of Additive Manufacturing
Freedom of Design
3D printing enables designers to rethink production limitations and create complex designs that were impossible to produce before.
Customization
3D printing allows for the production of one-off prototypes, small batches and individually customised goods.
Efficiency
3D printing of small batched can save costs and time, especially because no extra tooling is required.
The number of German companies adopting 3D printing is increasing
According to a Bitkom study from June 2018 28% of German industrial companies use 3D printing- 8% more than in 2016.
"3D printing is a great opportunity for Germany as a strong and innovative industrial location. Companies are using digital technologies to accelerate product development and optimise manufacturing processes. 3D printing is an innovation accelerator and increases competitiveness."
Bitkom president Achim Berg.
Already using 3D printing: Number of employees: 1-499
Already using 3D printing: Number of employees: 500+
About us
Experienced, knowledgeable and close to the customer.
dreiConsulting is an interdisciplinary consultanting team consisting of engineers, technicians, product designers and economic experts specialised in additive manufacturing and 3D printing.
We offer manufacturer-independent consulting and project support from the idea to the finished product and the future-proof use, to make innovations with additive manufacturing a reality. Our focus is on small and medium-sized enterprises (SMEs) as well as research and educational institutions.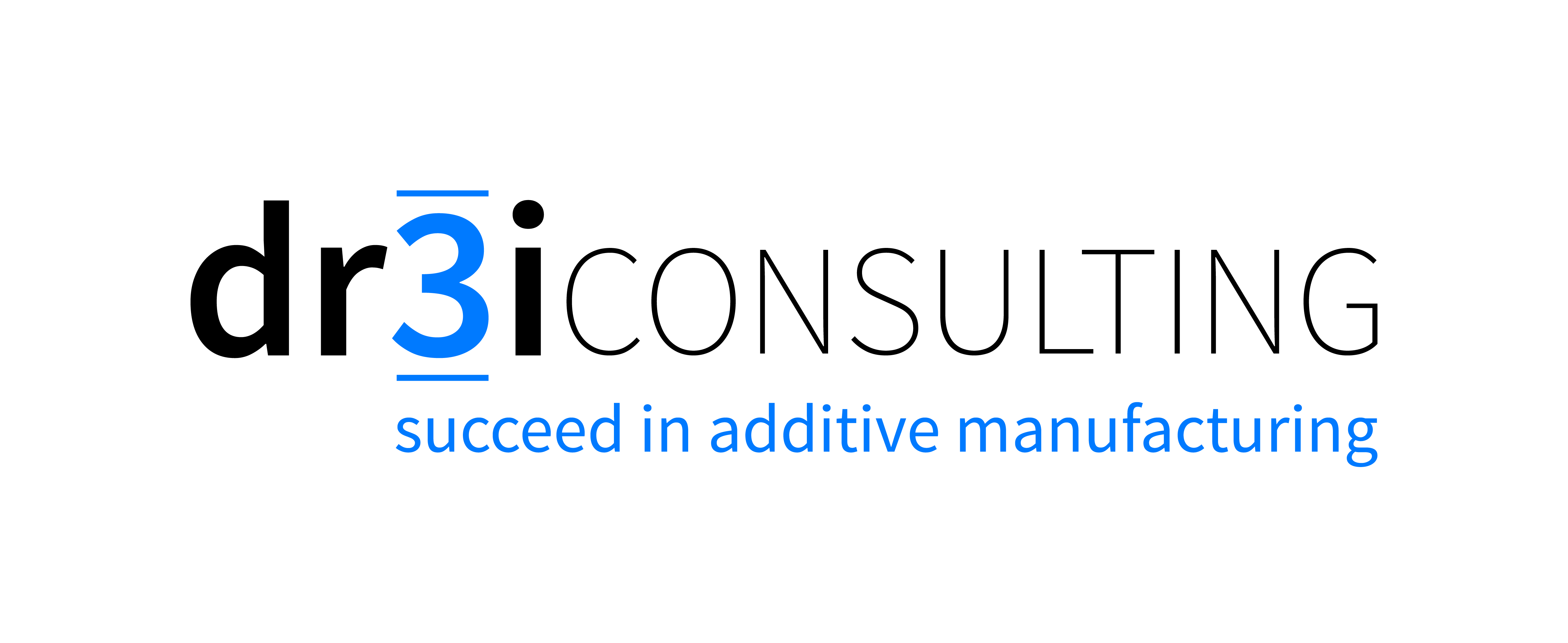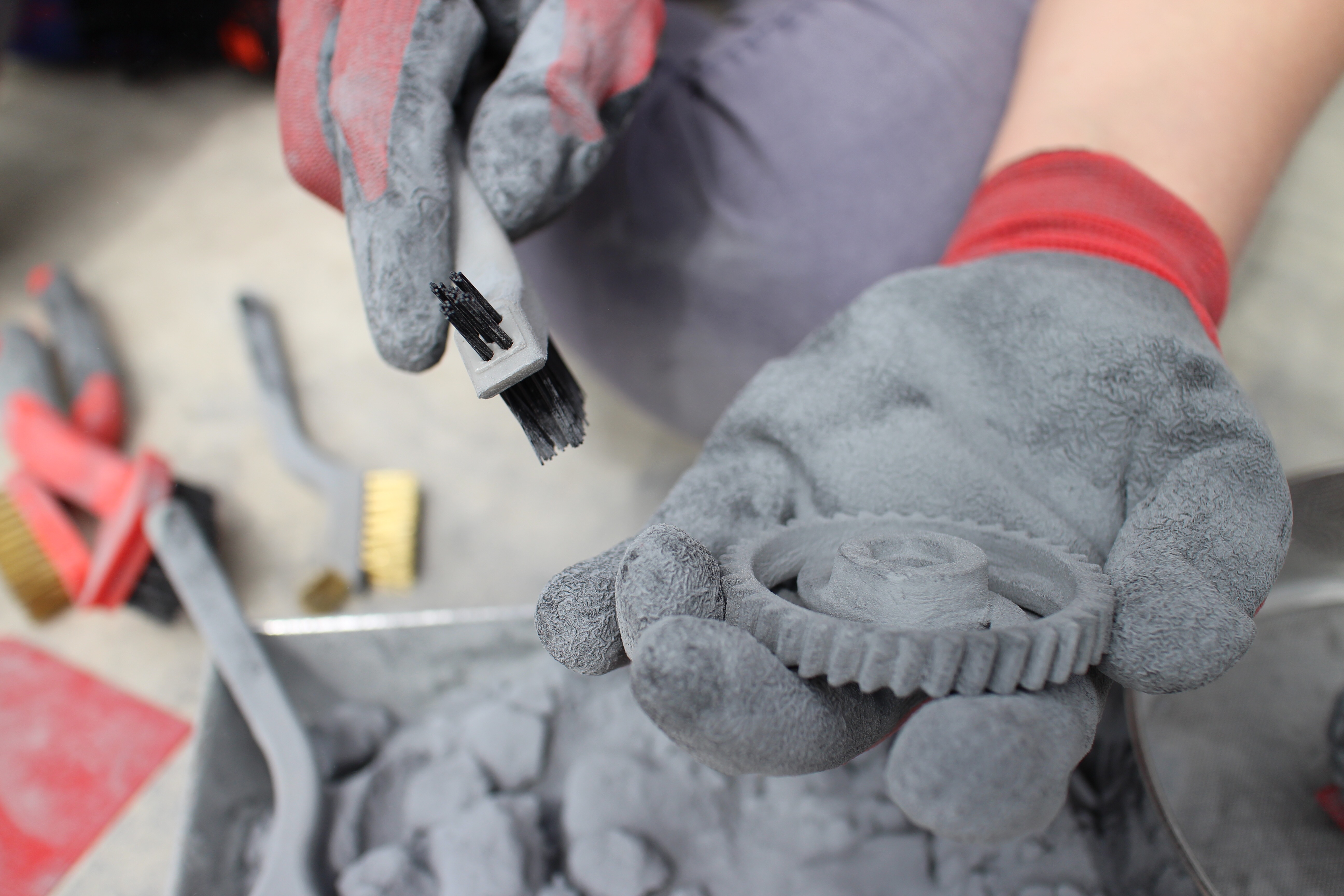 Questions regarding current use and future trends
How do I get started with 3D printing?
What can 3D printing be used for?
What are the possibilities and limitations?
What can additive manufacturing mean for my company, research / development?
How do I best use 3D printing?
How do I identify applications for 3D printing?
How do I integrate 3D printing into my processes?
How do I use existing 3D printers more effectively?
How can I scale up the use of 3D printing?
Service bureau or in-house printing- what's right for my company?
How do I combine different technologies?
What does the ideal workflow look like?
What will the future of 3D printing be like?
Which technologies will be relevant in 5 years?
How do I imake future-proof investments in 3D printing?
Which new business areas arise from additive manufacturing?
Develop 3D printing knowledge with dreiAcademy
Hands-on workshops and courses convey complex topics easily.
Our training courses and workshops impart both the technical and the economic expertise to make the best use of the various technologies and to realise the full potential of 3D printing from the outset.
We offer a wide range of learning modules, ranging from basic trainings to in-depth expert workshops, that can be combined into individual training courses for companies and educational institutions. The goal is to provide the requisite knowledge about additive manufacturing and 3D printing for decision makers, technicians, designers and teachers.
"Succeeding together in additive manufacturing"
"After attending the basic training on SLS 3D printing by dreiConsulting, we were excited about SLS technology and the possible benefits for our prototyping. The on-site user training and the individual consultation with dreiConsulting helped us to choose the right technology and to speed up the training period by several months."
"To train future engineers and to easily produce functional prototypes we need accessible and reliable
additive manufacturing solutions. dreiConsulting supported us in choosing the right 3D printer for research and education."
Project support and consulting
Together with our customers we develop tailor-made strategies for the efficient use of additive manufacturing.
We offer support for all your AM activities, from ideation and CAD design, the decision between in-house printing and outsourcing, post-processing and finishing to the training of AM operators and experts.
Whether you need a short consultation on a specific topic or long-term project support, dreiConsulting is the right choice for you.
Finding the right 3D printing solution:
independent of 3D printing manufacturers
Today there are many additive manufacturing technologies available, each with its own benefits and restrictions. To identify the right strategy from CAD design to print process and postprocessing is the challenge we are looking forward to solve with you!
We support our clients to identify the best solution based on their specific applications and needs and are not limited to certain technologies. Our holistic approach considers all common melt layer technologies (including extrusion technologies and powder bed processes), such as SLS / SLM / FDM etc. with polymers and metals, as well as photopolymerization processes like SLA / DLP / LCD /CLIP and others.
Focus: Solutions that match the desired material properties, aesthetical requirements and intended use of manufactured part- and the budget.
Unleashing the full potential of additive manufacturing requires a paradigm shift.
To achieve this aim, we work as an agile core team closely together with our customers to maximise the knowledge transfer. On project basis, we involve additional experts with specialization in Technology | Science | IT | Economy. Furthermore, we are members in various networks such as the Hafven Innovation Community (Microfactory Lab), the Association of German Engineers – VDI, the Wirtschaftsförderung Hannover Impuls (where we are a registered consulting partner for AM) as well as management consultancies.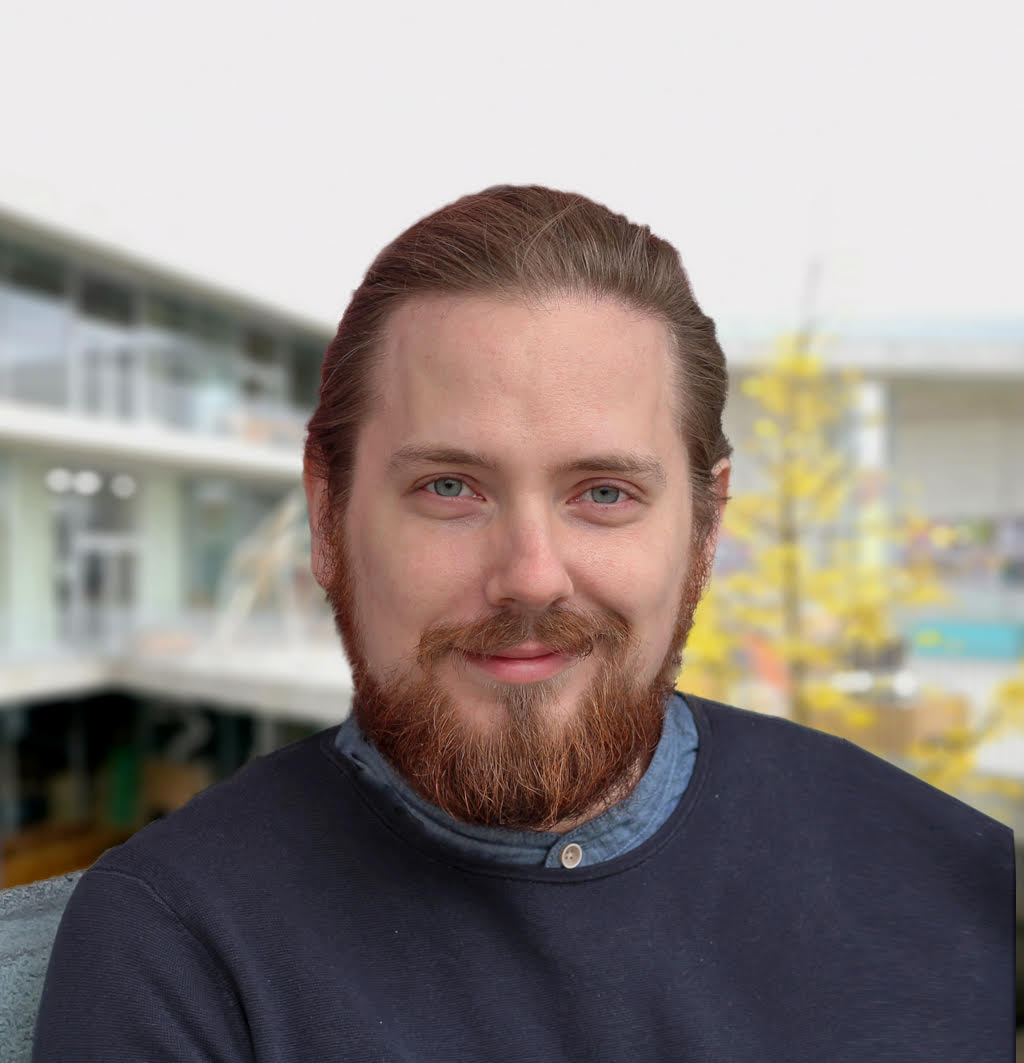 Akos Fodor
3D-CAD Designer
Andreas Garvens
3D printing | post-processing
Media designer digital and print